Reflo is a training cup designed for learning to drink from an open vessel. It has been produced entirely in the USA since 2010. Thanks to the patented insert, it prevents the sudden spilling of all the liquid and reduces the possibility of pouring too much liquid into the mouth.
A reliable way to learn how to drink from an open-rimmed cup:
The patented insert prevents from the sudden spilling of all the liquid and reduces the possibility of pouring too much liquid into the mouth
Neutral for bite
Reflo helps in swallowing disorders
It develops tongue moves and a mature swallow pattern
It helps to train how to divide a dose of beverage
A child learns how to drink properly from an ordinary cup
Reflo make easier to transition from feeding with bottle to drinking from an open cup
Handy
Produced in the USA
A safe product for contact with food
BPA and phthalates free
Complying to European norm and standards: EN 14350-1, BS EN 14350-2
Dishwasher safe (easy to unfold and wash mechanism)
Product code: NR2232
EAN code: 5905123560392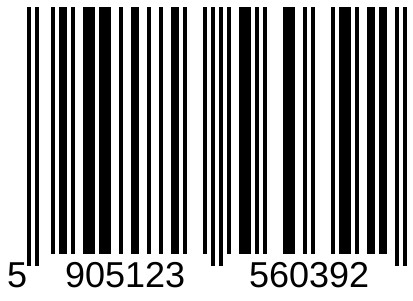 Capacity:
170 ml / 280 ml (with the insert / without the insert)
Weight of the cup with packaging
94g
Weight of the cup without packaging
65g
Number of cups in a box:
48 pcs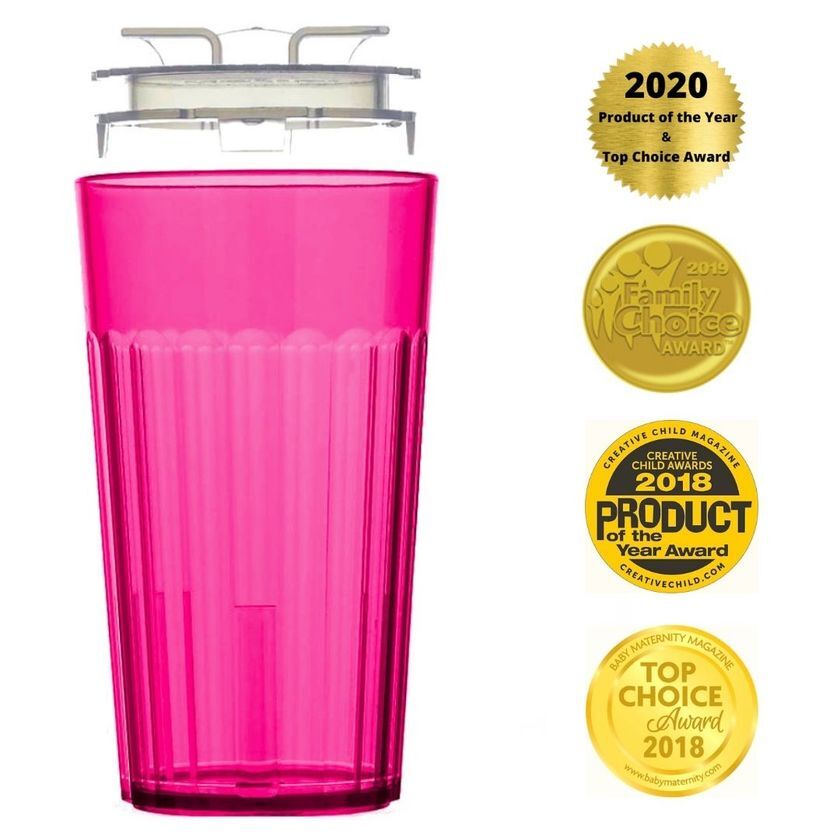 Reflo Smart Cup intended use:
for children from about 6 months - for drink training
for children who learn how to drink independently
for every child, in the moment when we want to replace sippy cups with cup which is neutral for bite
for children who haven't developed the ability to drink independently and during drinking often spill liquid on themselves – Reflo patent prevents from sudden spill of the whole liquid from the cup
for every child who can drink independently - Reflo Cup with patented insert is irreplaceable in journey
for adults, ex. when travelling by car
for patients and elderly - it helps drinking lying in supine or semi-recumbent position
for people with swallowing difficulties (dysphagia)
for everyone who wants to avoid insects in the drink in summer - the Reflo insert will protect the drink from insects (flies, wasps, bees) entering the cup
How to use Reflo Smart Cup?
pour in 175ml of drink (do not pour thick mousse, thickened drink, yoghurt )
place the Reflo insert evenly into the cup with tabs facing up
LIGHTLY press the insert in the cup so that it does not fall out
to remove the Reflo insert simply twist and pull it out using the tabs.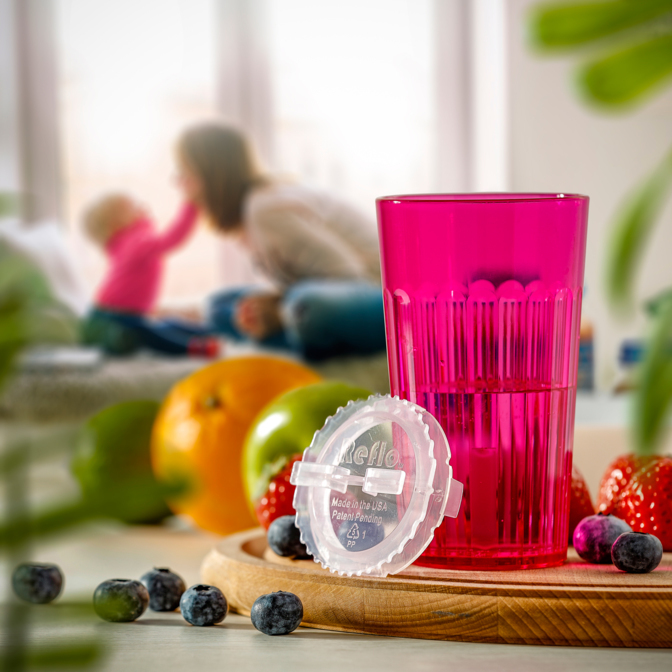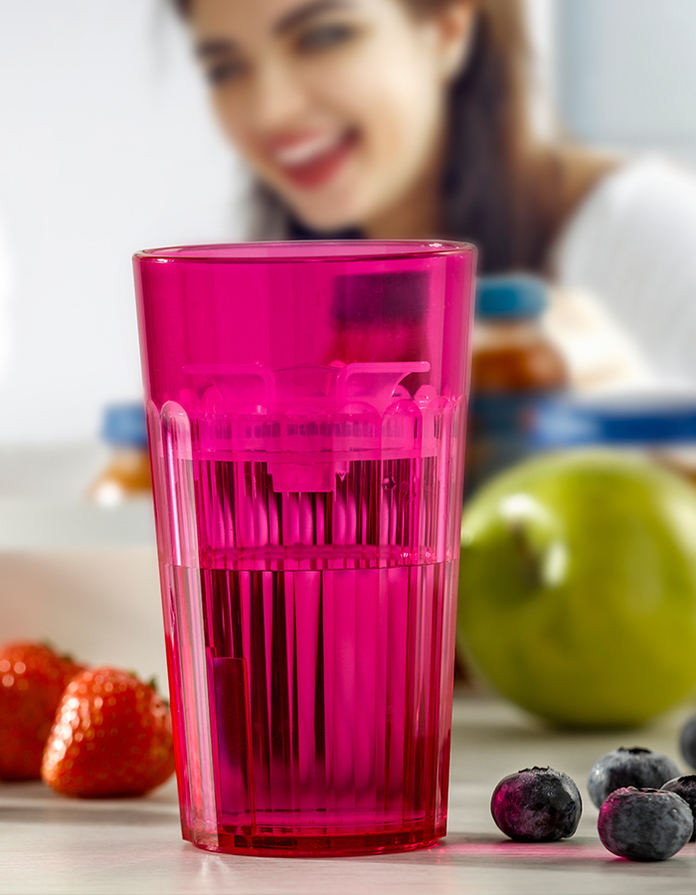 Warnings
Should not be used for hot liquids
Should not be used for drinks containing pulp, thickeners, yoghurt. It can plug the insert and make it difficult to pull out. Does not apply to ice cubes - they can be used.
Do not apply too firm pressure to the insert. It can cause blocking the insert in the cup.
There can appear cracks on Reflo cup, if thrown or dropped onto hard surfaces such as tile floors, especially if it is full of liquid.
Not for children who throw things.
Reflo Cup is not a sippy-cup, it is not fully spill-proof. It is created for training purpose, so that the user could learn how to drink from ordinary open cups and glasses.
The Reflo insert is patented and can only be used with the Reflo cup - its design and construction are foreseen only for this cup and will not work with other cups.
Reflo Cup has all translucent components so it's easy to see contents for training purposes, safety and convenience.
Product reviews
Array ( [lista] => Array ( ) [ocena] => [ilosc] => 0 ) 1